a
World Air Force News - France
French Air Force deploys Harfang SIDM UVA over Libya
Twenty people are responsible for the maintenance and implementation of the UAV that can fly more than fifteen hours a day.
The onboard cameras can, indeed, perform day and night missions.
The data and intelligence gathered by the sensors of the UAV are transmitted instantly to the control station. This fast image processing provides real operational added-value. The transmission is made possible thanks to a satellite coupled with the many networks of theater.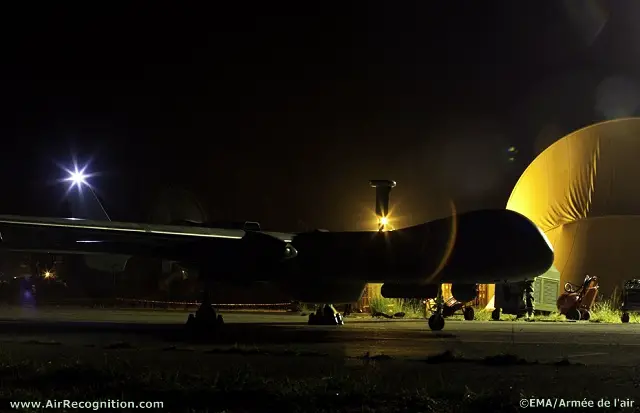 Harfang SIDM (System Intérimaire de Drone Male) UAV before its first opperational mission over Libya on August 24th.
The drone and its system reinforce the French Air Force assets already in place. The Harfang joins five Rafale equipped with reconnaissance pods RECO NG (digital recognition system).
The Harfang UAV completed its first operational flight August 24, 2011 from the base of Sigonella where it took off in the middle of the night.